Thanks in part to the Common Core, there is broad (though not yet universal) agreement that we need to raise the level of rigor in the reading that's assigned to all students. Unfortunately, the guidance that's starting to emerge about how teachers can best select "grade-appropriate" texts is overly complicated and may actually end up undermining the Common Core's emphasis on improving the quality and rigor of the texts students are reading.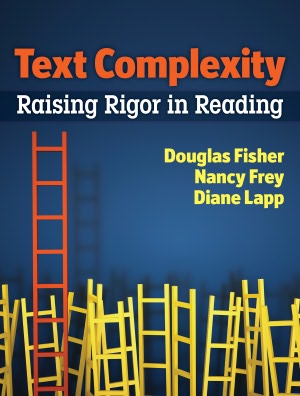 Take, for example, the book recently released by the International Reading Association entitled Text Complexity: Raising Rigor in Reading. The first chapter of the book (blogged here), made a strong argument against the practice of assigning "just right" books and in favor of selecting more rigorous texts.
Having made a persuasive case for upping the rigor of readings, the authors devote the better part of the remaining eighty pages to showing, in great detail, just how complicated this process can become when put into practice. What unfolds is a dizzying array of quantitative and qualitative measures that teachers can use to select appropriate texts.
The authors warn teachers that relying on quantitative measures alone (word and sentence length, word frequency, and text cohesion), which are by far the easiest and perhaps even the most reliable way to pin a text to a particular grade band, is "too problematic to be effective."
Of course, the authors are right that
---
Our Blogs
About the Editor
Kathleen Porter-Magee is a Bernard Lee Schwartz Policy Fellow and the Senior Director of the High Quality Standards Program at the Thomas B. Fordham Institute, where she leads the Institute's work on state, national, and international standards evaluation and analysis.
Recent Tweets
Sign Up

for updates from the Thomas B. Fordham Institute
Archives